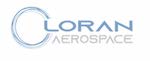 Order Activation: The order is activated after received payment confirmation from Loran bank. Unless otherwise specified by Loran, the pre-payment should be performed in maximum 7 days from invoice issue date, if not the order will be cancelled by Loran.
End User, End Destination and Special Permission Responsibilities: Unless otherwise stated, this project may contain items or products or components which are used for military purposes or whose export is restricted or the export of which requires a special permit The customer ( person, company or government agency) is activating an order for Loran, is responsible for all required permits and procedures for the import and or export and or production of these products, if the requested product contains the above-mentioned features.
Regarding your project, if any investigation is initiated by the U.S. government agencies, your project will be suspended and your payment will be held until the process is complete. Depending on the result of the investigation, payment refund, product delivery or complete relationship cutting ways are applied. Loran has no responsibility in this process.
Companies, especially from the United Arab Emirates, Turkey, and Germany, who wants to order products from Loran Aerospace Inc., please double-check your end users. If you do not have product order authorization achieved from them, please do not use Lufthansa, Turkish Airlines, Emirates, or similar airline operators as your end-user. You will be responsible for all legal and delivery delay processes that you will experience.
Blacklisted Countries, Companies or Persons: Loran works in accordance with US federal laws and considering NATO and United Nations sanctions, in this context, it does not work directly or indirectly with any country, company or person considered as a blacklisted. Customers' direct or indirect supply of products to the country, company or person included in the blacklisted group is the responsibility of the customers and is open to all kinds of legal sanctions.
UNDER NO CIRCUMSTANCES ARE ANY PARTS, EITHER CIVIL OR MILITARY, TO BE SOLD TO CUBA, IRAN, NORTH KOREA, SUDAN, SYRIA, VENEZUELA, OR ANY OTHER COUNTRY DEEMED EMBARGOED BY DEFENSE TRADE CONTROLS OR OTHER US GOVERNMENT AGENCY.  ANY SUCH SALE IS STRICTLY PROHIBITED AND THE PROPER U.S. AUTHORITIES WILL BE NOTIFIED.  THIS PROJECT MAY CONSIDERED TO HAVE PROPRIETARY INFORMATION, AS IT RELATED TO ANY EXECUTED NDA BY OR WITH LORAN.  ANY COMMUNICATIONS BY OR WITH AN EMPLOYEE OF LORAN MAY BE RECORDED FOR QUALITY PURPOSES
Unless otherwise stated, this project may include Munitions List Items (MLI) or Commerce Controlled List Items (CCLI). MLI/CCLI property is controlled by the U.S. Government and in many cases cannot be transferred (exported, sold, or given) to a foreign country, a non-U.S. Citizen/National or a non-Permanent U.S. Resident without a valid State/Commerce Department export authorization. It is the responsibility of you (the purchaser) to determine what the applicable requirements may be and to obtain all necessary authorizations, licenses, or approvals. The use, disposition, export and re-export of the property covered or included in this sale, order or quote is subject to the provisions of law referenced in End-Use Certificate DLA Form 1822, DEC 2001, including, but not limited to, the Arms Export Control Act (22 USC 2751 et seq.); Export Administration Act of 1979 (50 USC App. 2401 et seq.) as contained under Executive Order 12924; International Traffic in Arms Regulations (22 CFR 120 et seq.); Export Administration Regulations (15 CFR 730 et seq.); Foreign Assets Control Regulations (31 CFR 500 et seq.) and the Espionage Act (18 USC 793 et seq.).
By accepting delivery of this material, you (i.e., the purchaser) herby represent and warrant that you are not an embassy or any agency or subdivision of a foreign government.  If you are an embassy or any agency or subdivision of a foreign government, you must provide to us (i.e., the seller) a copy of the State/Commerce Department export license or license number which allows you to receive and export the material that is the subject of this sale.
Important Notice for US Government and DLA Projects: For some projects, OEMs and main manufacturers can bid directly. For projects where OEM and main manufacturers' offers are accepted, if you have received offers from Loran, these offers will be deemed invalid and Loran may not approve your order. Please consider this situation during your order confirmation and Loran does not accept responsibility for any problems that may occur in the future.
Important Notice for Price Increase and Delivery Delays: Due to the negative political and health problems experienced around the World in the recent period, some suppliers or manufacturers or OEMs make unexpected or untimely changes in price and delivery conditions. As Loran, we do not take any liability in this case. If such a situation is encountered before or after the order confirmation, the customer is informed about the new price and delivery, the project is continued based on the customer's approval, or a refund is made to the customer.
Price and Lead Time: Loran is not a manufacturer and depending on manufacturer production schedule or sub-supplier delivery capability, the price and delivery time can be changed without prior notice, the price and lead time is valid as specified in the order confirmation.
Certificate: All orders are delivered with Loran Certificate of Conformity (CoC) and or with Manufacturer CoC and or with, if applicable, FAA or EASA forms.
Product Conditions and Warranty Period: Unless otherwise specified, following warranty periods will be valid for all products which are supplied by Loran.
Factory New (FN) or New Manufactured (NEW) Products: 2 years
Overhauled (OH): 12 Months
Serviceable (SV): 6 Months
As Is (As Removed - AR): No warranty
Payment Term: Unless otherwise agreed in writing between Loran and customer, payment term is 0 Pre-payment.
Delivery Term: Unless otherwise agreed in writing between Loran and customer, delivery term is Ex-Works GA/USA at Loran facility address.
Minimum Order Value: Minimum line order is 50.00 USD and Subject to Prior Sale policy is valid for all Loran quotations.
Hazardous Product Restrictions: All Loran quotations excludes surcharges and handling fees resulting from hazmat shipments. Loran does not have any responsibilities to provide hazmat product notification. Before shipment, customer will be notified on hazmat packing and freight fee, depends on customer permission the package will be dispatched and hazardous material surcharges and handling fees will be invoiced or charged to your freight account.
Freight and Shipping Fees: Loran quotation does not cover any shipping fees or volumetric packages or dangerous goods which are subject to additional charges, you can get detailed information about this from your customs or carrier company. 
Refund Request: Loran does not accept refund request after 30 days from invoice date, unless otherwise agreed in writing between the parties.
Return Request: Return of any new part requires a Material Authorization Form and a copy of the Loran Sales Invoice. All parts must be returned within 30 days from date of invoice.
For the orders canceled by the customer, if the product is ready for delivery and the customer cannot provide the necessary delivery documents, a 20% restocking fee is applied. If the order is canceled by the customer before the product is ready for delivery, a 15% restocking fee is applied. Loran is not a manufacturer, so the restocking fee application of the manufacturers is only possible with the acceptance of these companies. The manufacturer restocking fee is applied separately from Loran's restocking fee application.
If the customer wants a refund, the refund varies depending on the time from Loran's supplier. Loran does not make any money-back commitments for this period. Refunds are made only to the customer bank account, deducting the restocking fee. Under no circumstances will a refund be made to an account other than the customer's account or by hand or check.
Loran Aerospace Incorporated
2513 Shallowford Road, Building 200
Marietta, GA 30066-6098, USA
Telephone: +1 (770) 726 - 8181